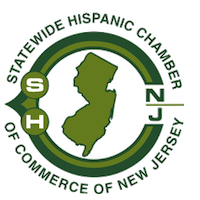 PSE&G APPLICATION INFORMATION
The mission of SHCCNJ's SMALL BUSINESS CERTIFICATION & READINESS TRAINING PROGRAM  POWERED BY PSE&G is to cater to the particular needs of microbusinesses and more established business in the Hispanic community and beyond by providing culturally and linguistically appropriate (bilingual) business education and mentorship services, AT NO COST, small business owners whose success and results will directly impact the State's economy.
The SHCCNJ will support PSE&G's goal to train and mentor participants to get ready for New Jersey & PSEG Procurement Opportunities:
MWVBE Certification Process
Do's and Don'ts in the Procurement Process
What's a Request for Proposal/How to submit a robust response.
PSE&G Procurement Process
Capabilities Statement
APPLICATIONS TO THE 2022 SESSION ARE CLOSED!